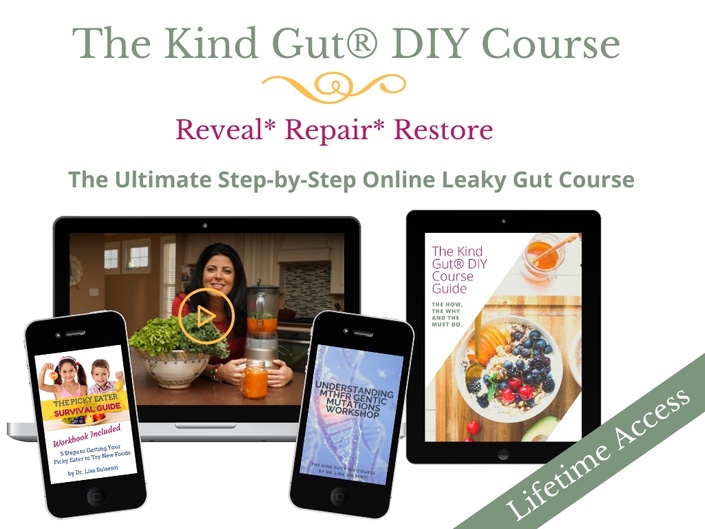 The Kind Gut® DIY
True Health Starts in the Gut
ARE YOU READY TO LEARN STEP-BY-STEP WHAT IS CAUSING YOUR GUT AND BODY ISSUES WITH THE KIND GUT® DIY COURSE?
If you or your child suffer from chronic fatigue, migraines, thyroid or hormone imbalances, digestive issues, join pain, autoimmune problems, behavior or attention, depression, anxiety, eczema or an inability to lose weight, then you are in the right place.
I remember clearly the day I realized my son's Autism Spectrum Disorder challenges and my IBS issues were related to a leaky gut problem. Better yet, I will never forget the happiness I experienced when we both overcame them by detecting and restoring our leaky guts.
If you could overcome your or your child's health issues with one a step-by-step secret formula, would you do it?
Allow me to show you how...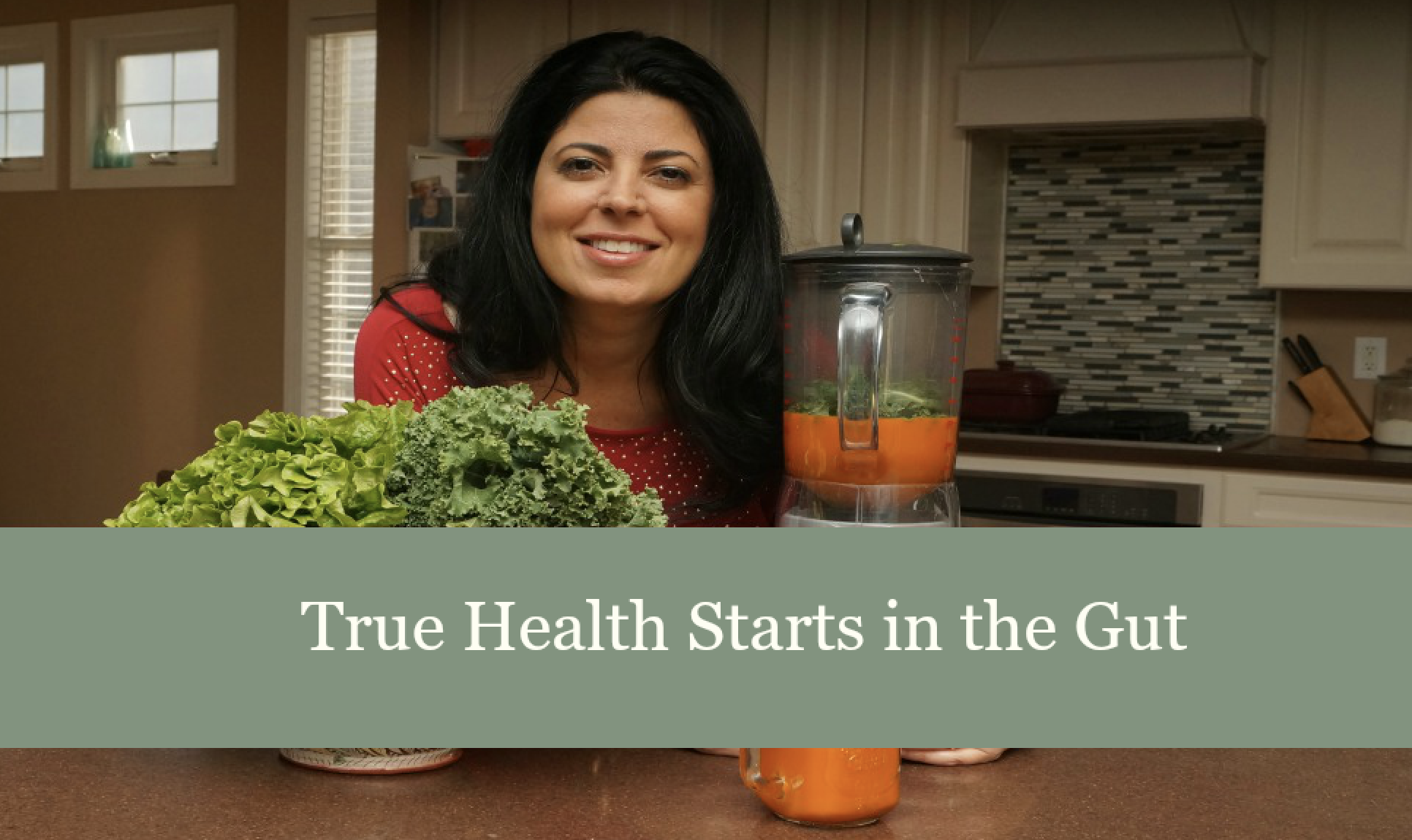 Thankfully, I was persistent. I tried many foods, menus, lab tests and strategies. One after another and another. I used my nutrition degree, years of experience and success with my son and me and began to implement my leaky gut secret formula in my office.
Today, The Kind Gut® program is helping patients overcome health issues such as gastritis, colitis, IBS, gustatory rhinitis, Barrett's disease, heart disease, diabetes type 2, migraines, chronic allergies, fibromyalgia, Hashimoto's, Scleroderma, rheumatoid arthritis, anxiety, depression, weight loss and inattention, inability to focus and more!
I talk to patients every singe day who are exactly where I was. They have gone everywhere, they have tried everything and they have spent a lot of money trying to find solutions to their health issues, but failed to do so.
The Kind Gut® DIY Course can help with that. And now, for the first time, I am sharing my proven in-office system in a digital Do-It-Yourself online course, so that I can help you reclaim your health.
---
IMAGINE THIS: YOUR PERSONAL NUTRITIONIST TEACHES YOU EVERYTHING YOU NEED TO KNOW TO OVERCOME YOUR HEALTH PROBLEM

---
By the end of The Kind Gut® DIY Course you'll:

Stop, repair and restore your leaky gut

Improve your immune system housed in your gut

Identify the most harmful ingredients in foods today and avoid them entirely

Choose and make the healthiest drinks for your body, avoiding the dangerous ones

Fully understand the myths and truths about macronutrients and micronutrients

Learn how to properly balance your blood sugar with ease

Know how to determine and eliminate your food triggers

Feel super confident on buying organic, avoiding the false claims and doing it right

Know how to read nutrition and ingredients labels and recipes like an expert

Understand how to create stellar menu gut happy meals for the entire family

Feel fearless on how to create an illness-free, active and happy life
---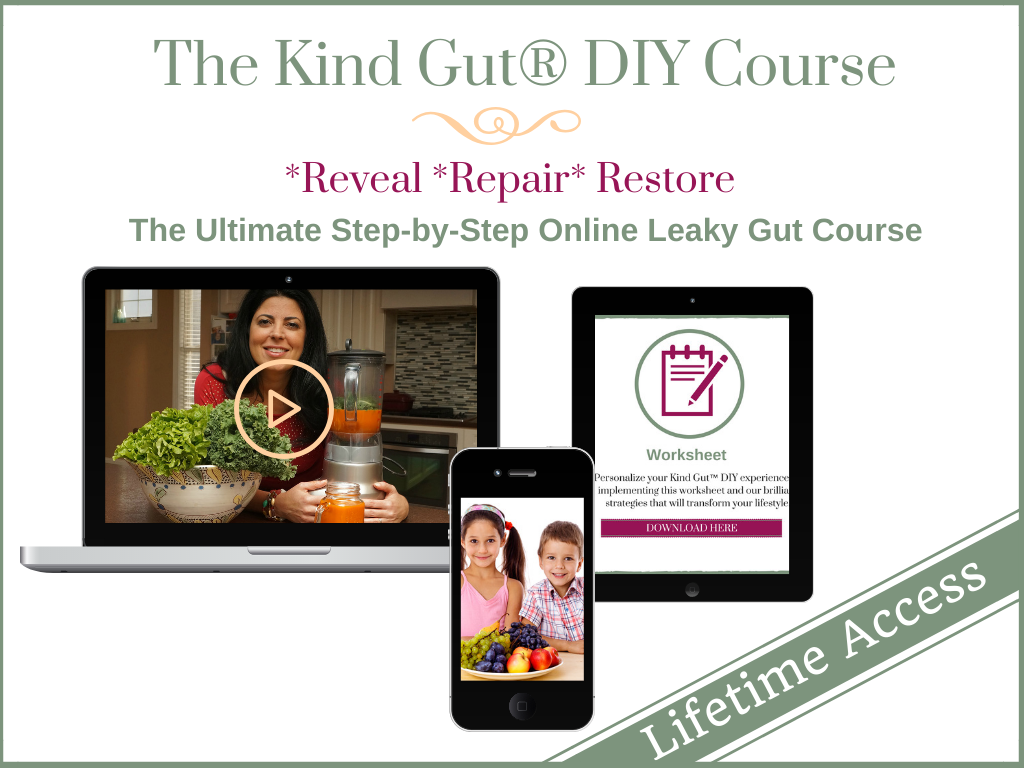 ---
THE KIND GUT® DIY COURSE OVERVIEW
The goal of my program is to teach you how to stop, repair and restore a leaky gut by eating foods that are therapeutic to a leaky gut. This is not a one-size-fits- all approach. So that is why I have built within the DIY course an add-on Work-with Me option, welcoming you to work with me one-on-one via live video or phone to create a personalized nutritional management plan if you desire to do so.
Imagine a nutrition plan (you may call it a diet) designed just for you and determined by what foods your body is attacking (food triggers), what your gut micro-biome needs (the right probiotic), what vitamins and minerals your are deficient in and if you have a thyroid or hormone imbalance or MTHFR mutation?
Once you join The Kind Gut® DIY Course, you will begin on your own, learning from me in audio and video-style modules. In each module, I teach you crucial nutrition lessons to overcome your health issues by stopping, repairing and restoring a leaky gut. I provide lessons, menus, recipes, weekly menu plans, shopping lists, strategies and a 150 page guide that can be downloaded. Anytime along the way if you need more help, you can opt to change your DIY status to a Work-with Me status with a simple add-on. It is up to you!
---
YOUR FOUNDATION: THE KIND GUT® DIY COURSE
Welcome to The Kind Gut® DIY Course
What to Expect from This Course
What is a Leaky Gut?
The Kind Gut® is Born- My Story
Work-with-Me Add-On Option
Download 150 Page The Kind Gut® DIY Course Guide
STEP ONE: NUTRITION 101
Delightful Drinking
Macronutrient Myths and Truths
Buy Organic or Not?
Avoiding Harmful Ingredients
STEP TWO: YOUR LEAKY GUT SUPPLEMENTS
Choosing Your Leaky Gut Supplements
Understanding Candida Overgrowth
Determining Candida Overgrowth
Think Before You Leap
STEP THREE: THE KIND GUT® MENU #1
Choosing the Right Therapeutic Foods
The Kind Gut® Leaky Gut Menu #1
Implementing 48 Recipes, Food Log and Weekly Meal Planners
STEP FOUR: THE KIND GUT® MENU #2
Choosing the Right Therapeutic Foods
Kind Gut® Leaky Gut Menu #2
Implementing 48 More Recipes, Food Log and Weekly Meal Planners
STEP FIVE: DESIGN THE KIND GUT® DIY MENU JUST FOR YOU
Your Personal The Kind Gut ® DIY Menu
Revealing Your True Food Triggers
Detecting Vitamin and Mineral Deficiencies
Building a Healthy Gut Microbiome
STEP SIX: WRAPPING IT UP
Your Final Steps of The Kind Gut® DIY Course
Lab Testing Brochures for You
A Last Word From Dr. Lisa
BONUS WORKSHOPS
The Picky Eater Survival Guide
Understanding MTHFR Genetic Mutations
WORK-WITH-ME ADD-ON OPTION

If at any point in The Kind Gut® DIY course you feel you need my professional coaching, lab testing and knowledge, you have the option to schedule a one hour consultation for an additional $99 fee. During this consultation, we will discuss your or your child's health issue, if lab testing is needed and how I can further help you overcome your health concerns. Some examples of lab testing options are food sensitivities, food allergies, food additives, gut micro-biome, wheat, gluten, celiac and leaky gut, thyroid and hormone , vitamin and minerals, heavy metal toxicity, neurotransmitters and MTHFR genetic mutations.
I work with you in this course via audio and video nutritional lessons to help you learn the why eating right is so crucial. I will walk you through how to navigate leaky gut therapeutic menus, recipes, supplements, meal planners and difficulties. In this course, the Work-With-Me Add-On option allows me to the opportunity to tailor The Kind Gut® DIY course to your lab results. Incredibly this provides you with an individualized nutrition plan to further help you repair and restore your leaky gut.
---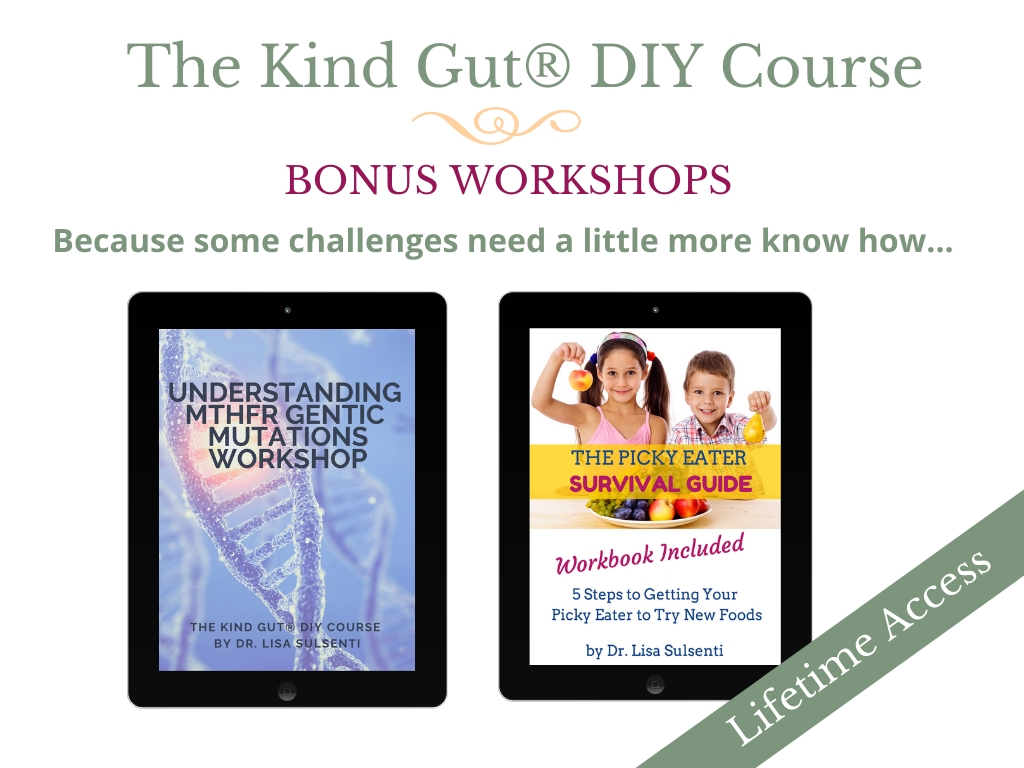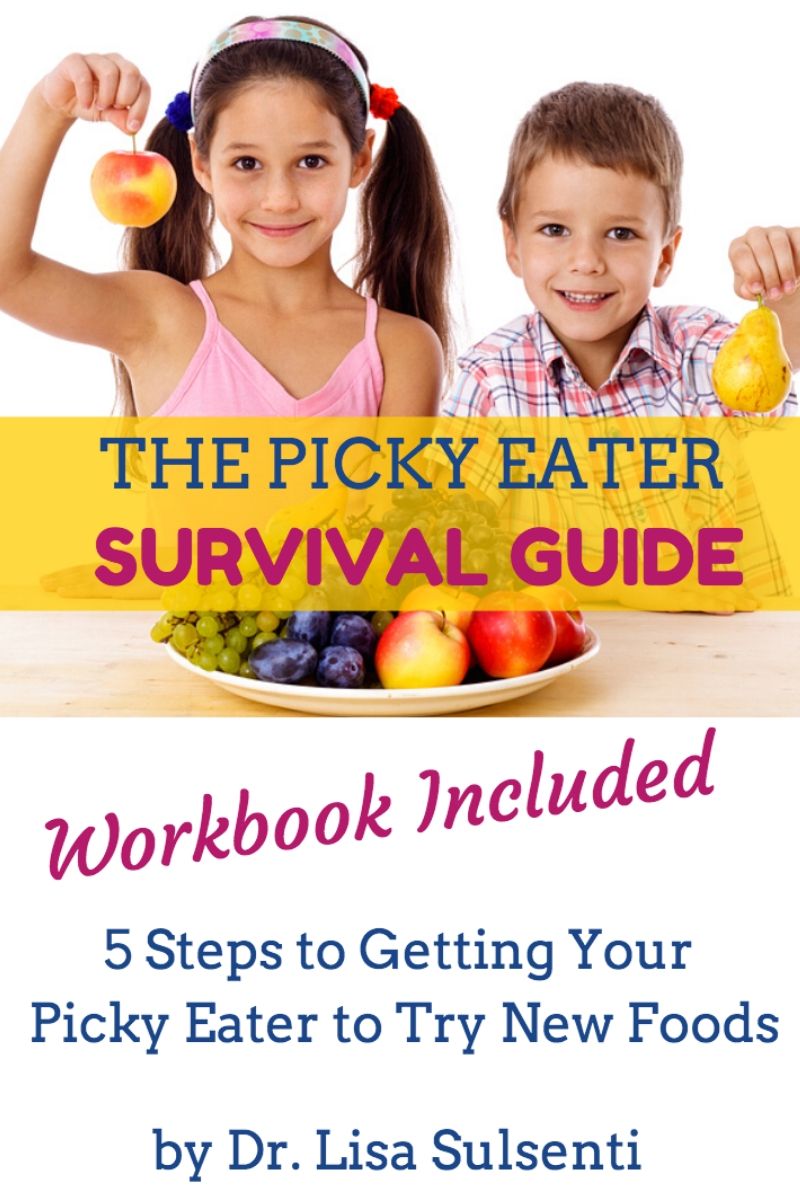 THE PICK EATER SURVIVAL GUIDE
Are you tired of trying to get your child to eat healthy? Do you feel you are trying everything, but nothing is working? If so, you are going to love this guide. I share my years of clinical experience helping children overcome their picky eater issues with you. I will teach you the strategies and tricks I used in my successful Food Play nutrition program in my office. I have guide you through each step, providing a workbook so you and your child can explore the fun behind the learning. Believe me when I say, you will be playing with food. My goal for you is to foster a feeling of safety, curiosity and love for new foods with your family.
NUTRITION VALUE $999
---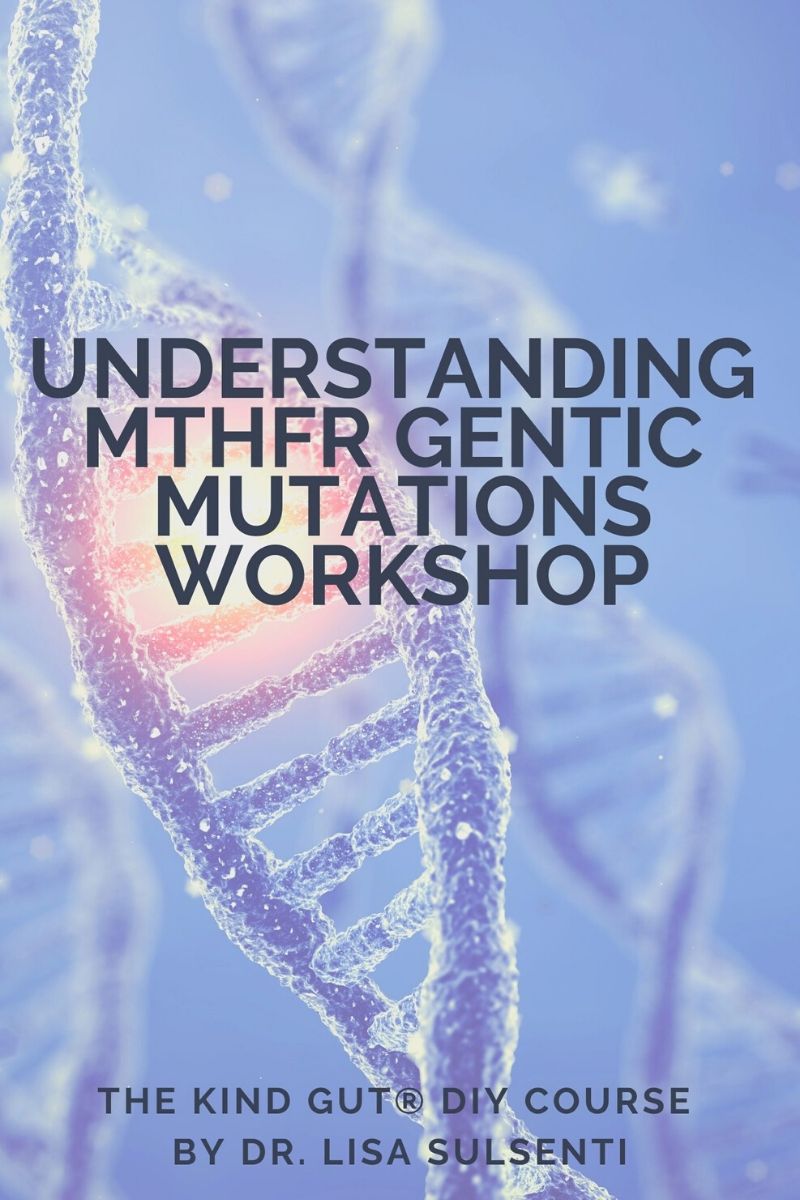 UNDERSTANDING MTHFR GENTIC MUTATIONS
MTHFR Genetic mutations are linked to several health issues in today's society. It is crucial to understand what they are, if you and your family have them and what to do if you do. In the journey of creating a healthy immune system and gut, we need also to explore MTHFR mutations. This workshop is us sitting down together to discuss the steps you need to take to protect yourself form overlooking this important health issue. I also will share with you my incredible clinical findings, success and experience working with families with MTHFR.
NUTRITION VALUE $499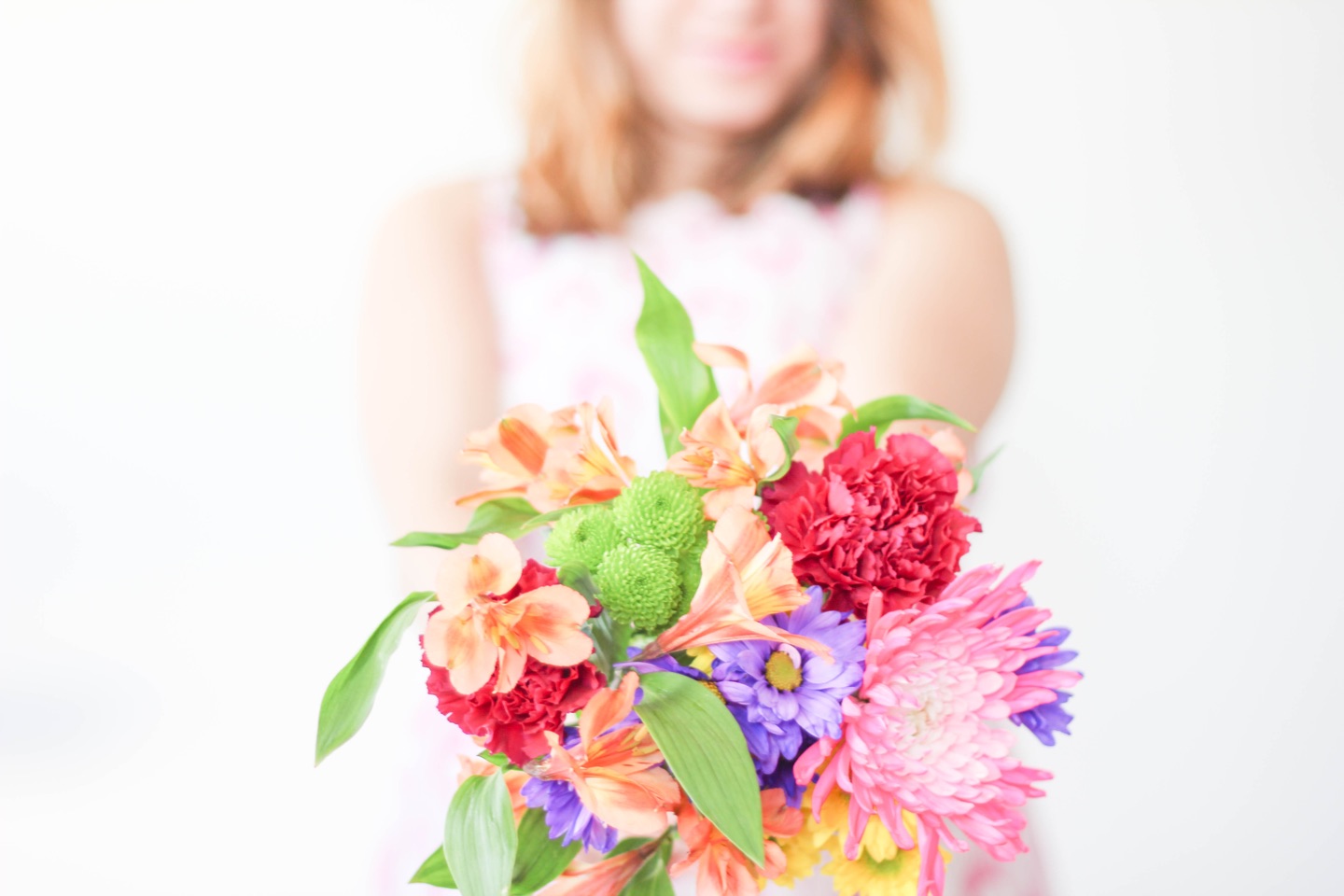 My Energy is Back & I Lost 50 lbs!
"My story goes back to when I began working from home, I started to gain weight. I was sitting for 10 hours a day. I began to gain weight and experience extreme fatigue. I thought I knew what a portion size was and how to eat healthy, but I was wrong. I just could not lose weight no matter what I did and knew I had to see Dr. Lisa. I knew something was wrong with me. The Kind Gut™ proved that my thyroid was bad and that I was eating all wrong. I had a leaky gut with candida and was extremely vitamin deficient. I was so tired of being fat, miserable and not able to have any energy or lose weight. I have lost 50 lbs and so easily. Thank-you Dr. Lisa, you are awesome. You found things that no one ever could find before!" ~Evelyn Sanzone, NJ
---
THE GUT BODY CONNECTION
WHAT IS A LEAKY GUT?
A leaky gut refers to a gut that due to either a food trigger or an emotional trigger (such as anxiety, anger or stress) is being attacked by the body. What occurs here is that a trigger such as a certain food or emotion causes an immune response in the gut. This response creates inflammation and the release of harmful particles that harm the cell of the gut walls. These harmful particles leak out of the gut and into the blood reaching the skin, thyroid, reproductive organs, muscles, joints and brain.
WHAT CAUSES A LEAKY GUT?
Typically, a leaky gut is caused by certain foods that have protein patterns that the body does not recognize so it attacks it thinking the food is a forcing invader. When we eat real food (food grown with real seeds in the earth and not food or seeds made in a lab), our body usually recognizes the protein patterns.
Think of an apple. Your body knows what this is and breaks it down quite easily utilizing the nutrients, minerals, fiber and all goodness and excreting the parts it does not need. However, when you eat a food the body does not recognize it sill attacks it thinking it is an invader or an antigen. This is common with many manmade foods and genetically modified foods, yet the body can attack foods that are natural as well, such as we see with food sensitivity reactions. Emotional factors such as stress, anger, and worry can also cause a leaky gut.
Thus, when the body thinks a food that you are eating is an antigen, it attacks it. This creates an immune response in your gut which releases particles such as histamine and cytokines. Histamine can be the cause of health problems such as chronic allergies and gustatory rhinitis. Cytokines actually attack the cellular junctions within the walls of the gut, breaking them down and creating a space where they can escape the gut and get into the bloodstream. Once they do, they can travel to many places within the body and create health problems.
WHAT ARE SOME HEALTH ISSUES LINKED?
Vitamin and mineral deficiencies
Fibromyalgia and muscle pain
Rheumatoid Arthritis and joint pain
Inability to Lose Weight
Thyroid Imbalances
Female Reproductive Problems
Migraines and headaches
Gustatory rhinitis
Severe seasonal allergies
Skin problems such as rashes, acne, eczema, psoriasis, and rosacea
Extreme fatigue
Irritable Bowel Syndrome
Digestive Issues- diarrhea, gas, constipation, bloating
Yeast infections
Bladder infections
ADD/ADHD
Autism Spectrum Disorders
Depression
Anxiety
Poor behavior
---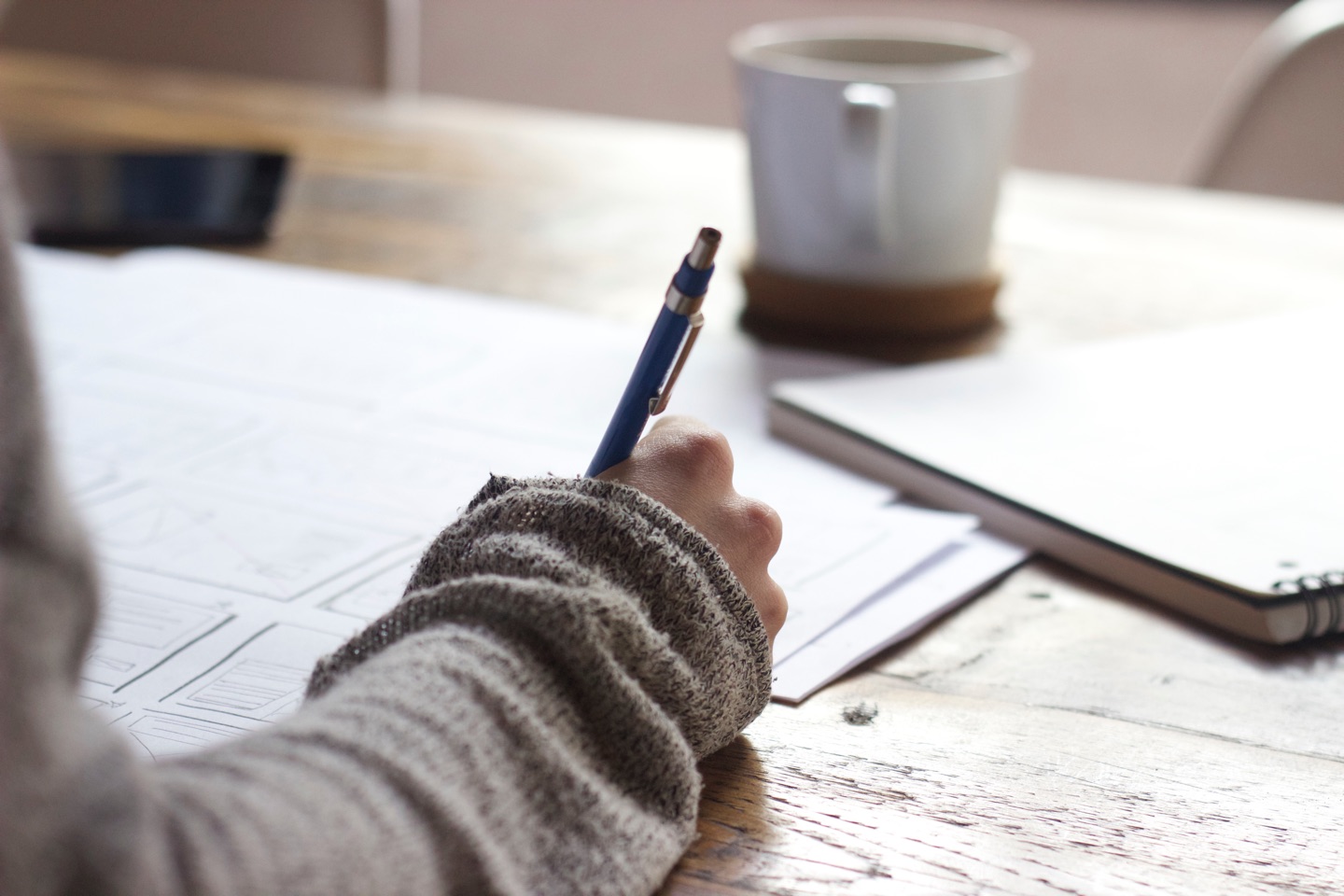 The Kind Gut™ Program Gave Me My Life Back
"Dr. Lisa Sulsenti's Kind Gut™ program changed my life! I'd been experiencing EXTREME fatigue- sleeping up to 16 hours a day sometimes, among other symptoms. This got so bad that I had to start working from home as I could not physically get back to my job. After multiple visits to several doctors over the last 6 months, including primary care, infectious disease and a rheumatologist, I finally realized this may be an issue that can be addressed with food. I realized that I may have a vitamin deficiency that medical doctors aren't testing for. The vitamin lab testing is incredibly awesome. The lab reports tell you so much about yourself, your body and your habits. It also validated my leaky gut and some deficiencies that are definite contributors to my fatigue. I'll be adding some specific foods to my diet, as well as, some all natural, non-synthetic supplements. Oh, one more bonus- I am eating super healthy and I've lost 7 pounds in the just one month. Thank you Dr. Lisa!" ~Carolyn Fraser, PA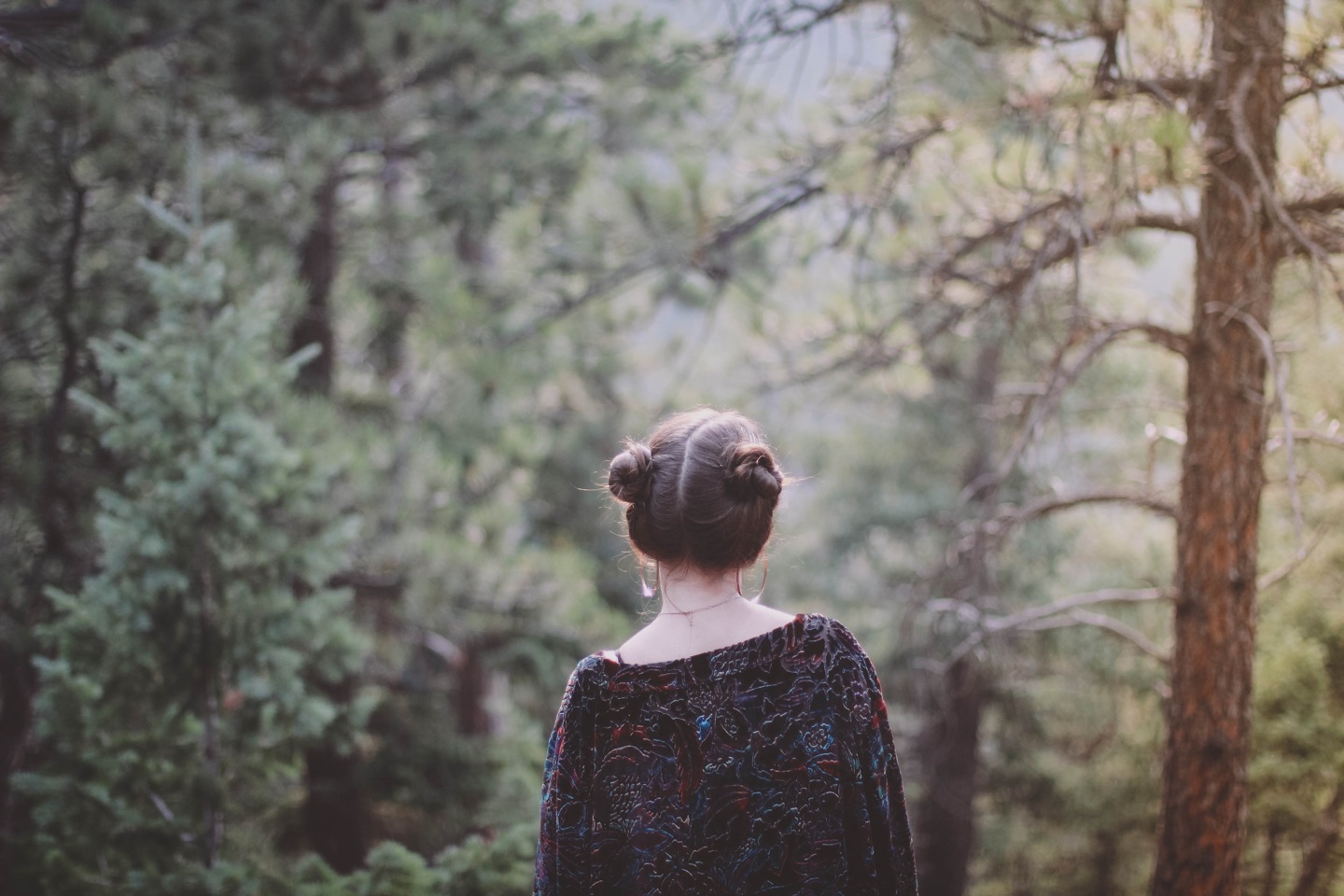 My Allergies, Asthma, Gustatory Rhinitis and IBS Almost Gone
"This program was a pivotal point in my life. I've had allergies and asthma for decades, as well as other medical issues. After developing gustatory rhinitis, it felt like the traditional medical approach was simply adding more prescriptions and documenting my decline. I stopped taking the prescription medications (and informed the specialist). In desperation, I chose to try a different approach. I had nothing to lose. I'm so glad my chiropractor recommended Dr Lisa Sulsenti! She was honest, realistic, and very positive. I have learned so much from her and now have tools I can use. Improvement came quickly and exceeded my hopes. My only goal was to find a way to quiet the gustatory rhinitis. Well, so much more than that happened!! The gustatory rhinitis has quieted down, allergies and asthma are doing very well, my nasal passages are clear for the first time in over a decade, my IBS quieted down, and I started losing weight. Dr Lisa taught me a lot, but it's her way of providing simple phrases I could easily recall and hold onto that made the difference. She is always very supportive and caring. Thank you!" ~Dorothea Clark, NJ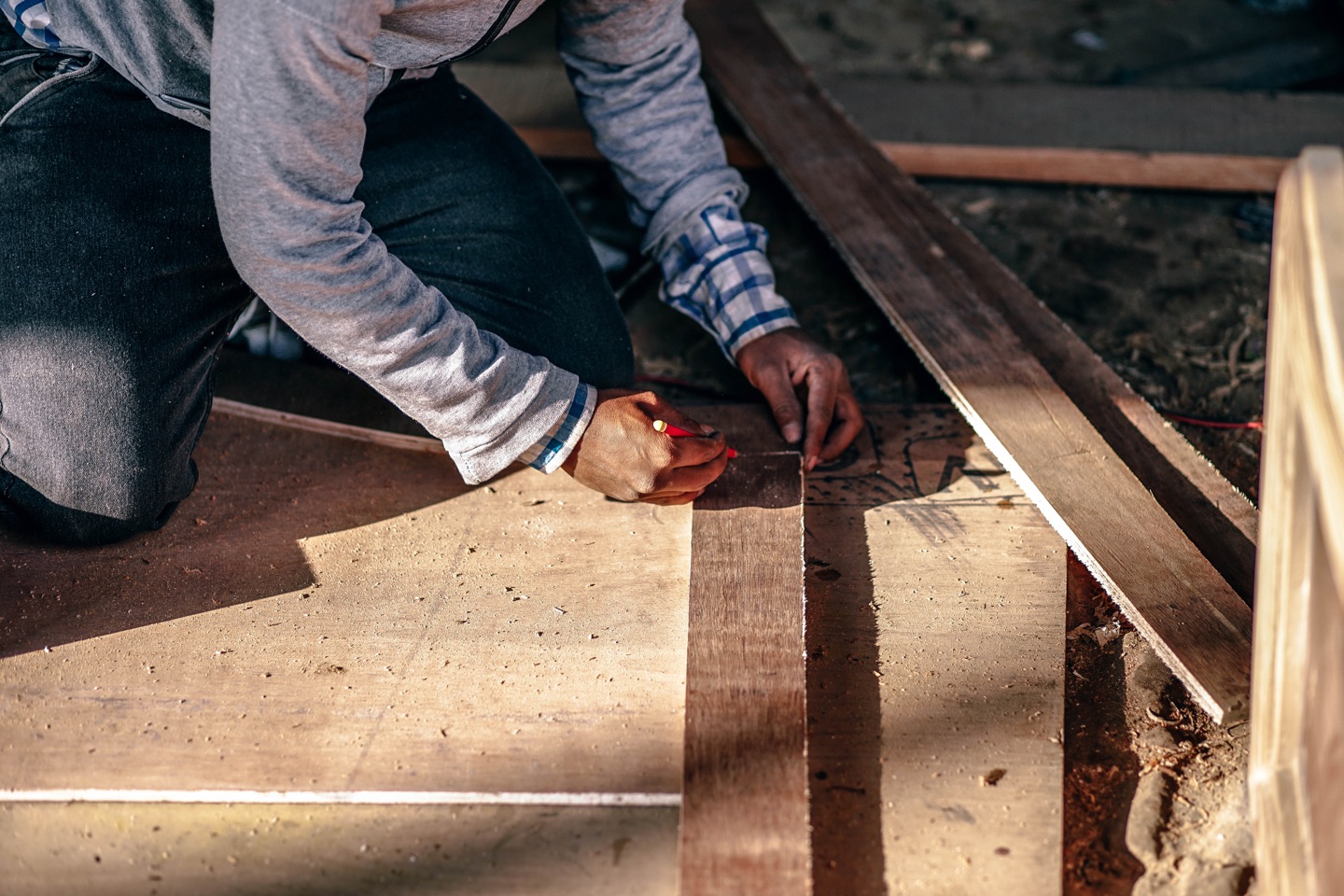 My wife follows Dr. Lisa on Facebook, because they were neighbors growing up. She kept saying to me that I should try her Kind Gut Diet. Me, being the older middle-aged grump I was, kept saying it's not worth it, or I have the knowledge, just not the drive. Well she didn't settle for my reply and bought the program for me for my 58th birthday.
I can only say thanks to my two favorite women: my wife for not quitting on me, and Dr. Lisa for being there to listen to me and for not quitting on me too. And I have to thank myself for not being the grumpy old middle-aged man and instead, realized I didn't have all the answers. I am so grateful I took the plunge to learn how to eat healthy, heal my gut and balance my vitamin, nutrient and hormone balances.
Today, I weighed in at 218. My insulin dose is now 50 units a day and dropping, but not as fast because now I need to move! I sleep better. When I "cheat" I cheat once, not every meal.Still haven't had a soda, but I did add green tea back into my life and, I've found other ways to modify my menus. My medical doctor is so pleased that my A1C went from 7.3 to 6.2, cholesterol was down, my blood pressure was down and I no longer needed the two Costco size bottle of Tums.
He was so pleased that just three weeks of being on Dr. Lisa's Kind Gut™ program, he told me if I keep up my new healthy lifestyle and amazing lab results for my two next monthly visits in his office (when you are as sick as I was you have monthly medical checkups), I can change my monthly visits to YEARLY! This program is life changing and my favorite saying now is; I didn't gain it all in a month, so I'm not going to lose it all in a month. I am patient because I am happy again. I feel better!" ~ Mario Fontes, AZ
Your Instructor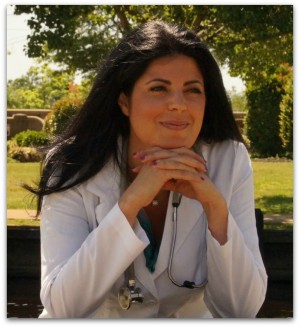 Dr. Lisa De Rogatis Sulsenti is a Christian chiropractor, nutritionist, author, and speaker. She currently owns Atlantic Coast Chiropractic, a wellness center in Brick, NJ. Over the past 25 years, she has adjusted and coached patients with various health problems such as heart disease, high blood pressure, digestive problems, thyroid, and hormonal imbalances, fibromyalgia, PCOS, Barett's esophagus, chronic fatigue, allergies, back and joint pain, headaches, Autism Spectrum Disorders, and weight gain. Dr. Lisa is the creator of The Kind Gut® nutrition program and DrLisaSulsenti.com, a website dedicated to creating healthy and thriving families, She is the author of The Overtilted Child: Creating a Sensational Classroom for Kids with Autism Spectrum Disorders, Sensory Processing Disorders, and ADD/ADHD. She is also co-owner of The Kind Body®, an organic skincare company. Her mission is to serve God by helping others create healthy lives.
Frequently Asked Questions
When does the course start and finish?
The course starts now and never ends! It is a completely self-paced online course - you decide when you start and when you finish.
How long do I have access to the course?
Does "forever" sound good? After enrolling, you have unlimited access to this course for the life fo this course, including any future updates.
What is your refund policy?
There is no refund to The Kind Gut® DIY course since the information is digital. Once you have access, you will be able to download the course material. Although it is copyrighted and subject to copyright laws, registering gives you full digital access that cannot be returned. The Kind Gut® DIY course will only yield results if you put in the work, implementing the strategies described. We are confident that if you follow through and complete the work, you will see great results!
How do I access The Kind Body® DIY course?
When you register, you will receive an enrollment email with your unique login information for the course.
How do I access the Work-With-Me Add-On Option?
Once inside the course, you will find an option to purchase this additional service for a $99 fee. Upon choosing this option, you will receive contact with me to schedule your one-hour nutrition coaching session with me. We will discuss your health concerns, lab testing and how I can further help you with your health issues and The Kind Gut® DIY course.
I've seen other online leaky gut courses less than your, why is this one unique?
The Kind Gut® DIY course is the REAL deal that provides real guidance. This course is unique because it has been implemented in my private practice for many years with great results. Another word, it has helped hundreds of my patients prior to becoming a digital DIY course. I also find this course unique to many others because it provides you with easy gut happy meals that your entire family will enjoy. Having taken many online course and nutrition seminars myself, I understand your concern, Thus, I was fully dedicated to creating an online leaky gut course that can feed everyone. I love crockpots, pressure cookers and simple kitchen strategies that make healthy family cooking easy! No way do I want you to be eating a certain way for yourself and cooking for others. Nor do I want you to be cooking 3 meals a day, 7 days a week! I also do not expect you to have to cook. If your lifestyle calls for buying from restaurants, we cover that too. The price reflects that value I provide as a professional while providing a price break on the time and money you would be spending with me (or another nutrition) in an office setting, one-on-one. How cool is that? The Kind Gut® DIY provides the same value as a professional nutritionist, obtaining the same goals and sucess while it saves you money!
Is The Kind Gut® DIY entirely DIY?
The answer is up to you. When you join The Kind Gut® DIY course, you begin on your own. You set your own goals and go at your own pace. Of course, I am with there you video style in each module, teaching and guiding your step by step. You are not alone at any point. However, if you feel at any point you need one-on-one help, I offer a Work-With-Me Add-On option for $99 which provides you with a one-hour nutrition coaching session with me video style.
Do I have to buy the Work-With-Me Add-On option?
No. It is an additional option offered to you if you feel you need professional nutritional coaching. This can include but is not limited to, one-on-one guidance through the course, lab testing and creating an individualized leaky gut nutrition plan based on your food triggers, lab tests and more. You can opt to go the course without this option and learn from me within the course only.
Can't I just find leaky gut information for free online?
You could certainly try to pull together bits and pieces of a leaky gut "diet" from various sources around the web. However, I would be willing to bet that they would not be nearly as comprehensive and detailed as my in-depth training you will receive in The Kind Gut® DIY course. Remember, my course is based on years of implementing in my practice with hundreds of patient achieving incredible results. I also make it easy with everything you need to know all in ONE place!
What is the time commitment:
One of the best benefits of The Kind Gut® DIY course is it comes with a lifetime membership. You can take each module at your own pace which allows freedom and flexibility in our busy lives. You are in control!
Will I be able to understand the nutrition information?
Yes! I have designed each video module to teach you basic core nutritional principals. The lessons are simple, informative and on an introductory level. Although the information is jammed packed, you do not need to be in college or have a degree to understand it.
This is a big investment for me. Is it worth it?
Absolutely! How would you like to stop spending an endless amount of money and time tiring to figure out what is wrong and a solution on how to fix it? As mentioned above, you will be receiving the value of my professional nutritional services without the price of sitting one-on-one in my office or another nutritionist. You also will have the opportunity to make your investment back if you choose to join my Affiliate program. I aim to help you afford to learn how to create a healthy life. Joining is a no brainer!
I have different question.
Don't see your question in F&Q? Feel free to email my team your question at info.drlisasulsenti.com.
Are you ready to take the leap ?
This could be a pivotal moment for you. You could look back on the day you joined The Kind Gut® DIY Course and realize that this was the moment that you made the decision to take your healthy seriously, the moment you decided to take your life back, embrace the solutions and say yes to an illness-free, active and happy life.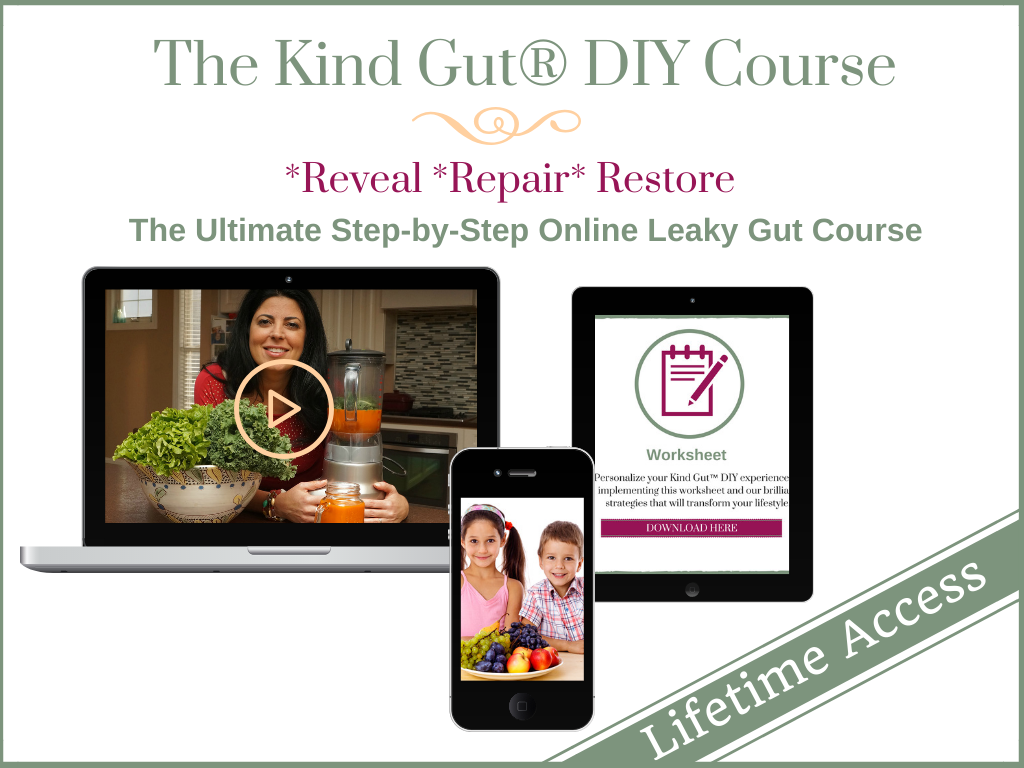 Note: The F& Q content above is the opinion of Dr. Lisa Sulsenti bases on clinical experience and results of The Kind Gut® one-on-one nutrition program in here office. Please see Disclaimer in Terms of Use located below for more info.